About Us
Charles W. Testino, Jr.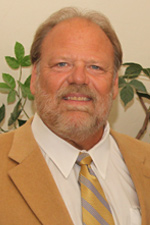 Chuck began his career in the financial services industry in 1983 working with a Fortune 500 company. After two years, he felt the need to provide more services to his clients and left that company to form his own full service financial planning firm, Arizona Investment Alliance Financial Group, Inc. His expertise is in retirement and estate planning and he has been published in the Who's Who of Arizona for top professionals in his industry.

During his professional career, Chuck has had the distinction of being a member of several field advisory committees for life insurance companies such as Northern Life, Reliastar Life, and ING, all of which are rated in the top 10 worldwide, helping in the development of their retirement and annuity divisions. Chuck has also served on annuity product development committees for Midland National Life, where he helped develop a proprietary 403(b) retirement product for their national independent representatives.

In 2005, he was asked to be a member of the field advisory council for an independent marketing organization (IMO), Four Seasons Financial Partners, Inc., located in Augusta, Georgia. Since that time he has become a Board Member, a Managing Board member, as well as a shareholder of that company.

FSFP, Inc. currently has $1.7 billion dollars in retirement assets, under management with approximately 600 contracted independent representatives nationwide, all selling retirement products under the FSFP, Inc. umbrella.

Chuck is a supporter of many local charities and school district athletic programs, as well as, a working supporter of the Special Olympics and The Cancer Run.
He is married to Irene and has two daughters, Ashley and Nyka. He enjoys traveling, entertaining, cooking and golf.

Timothy J. Althaus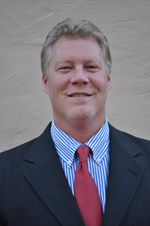 Tim has been an independent financial representative for 17 years, specializing in retirement investments for educators and public sector employees who take part in their 403(b) opportunity. He also focuses on Roth IRA and Traditional IRA options to further his clients' interests. Tim's mission is to be a partner with his clientele to guide them through the complexities of determining what investments are suitable for their particular needs. "Everyone should have the opportunity to take part in their retirement planning. Setting and attaining your goals for retirement is part of the journey and can be a wonderful experience, if working with the right representative".
Tim moved to Tucson, AZ., in 1985 from Wisconsin and is a graduate of the University of Arizona with a Bachelor of Science in Criminal Justice and a minor in Human Resource Management. Tim holds security licenses Series 6 and 65. His philosophy on business is a mirror of his philosophy on life... "Give each day your best and make a positive experience in someone's life every chance you get".
He married his beautiful wife Cynnie in 1990 and has 2 wonderful children who attend Catalina Foothills High School.

Frank M. Azar, Jr. ChFC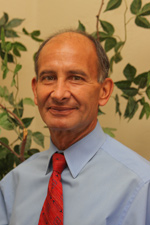 Frank became associated with Arizona Investment Alliance Financial Group, Inc. in March 2009 as an advanced insurance consultant. Frank brings to AIAFG, Inc. his expertise in the more complex issues relating to life, health and long term care insurance. In addition, he has extensive knowledge in asset protection, employee benefit design and estate and trust planning.
He began his career in Albuquerque, New Mexico in 1975 after attending the University of New Mexico. Subsequently, in 1985 he earned his Chartered Financial Consulting designation from the Wharton School of Business of the American College. From 1975-1993, Frank built a very successful life and health insurance practice. For 15 years prior to joining AIAFG, Inc., he was the senior financial planner for Universal Advisory Services, Inc., a certified financial planning firm in Albuquerque.
Working with AIAFG, Inc. as an independent agent, allows Frank the opportunity to offer clients the most efficient options and products to satisfy their unique needs on an individual basis.
Frank and his wife Kay moved to Tucson in 2008. He is an avid runner and enjoys spending time outdoors hiking and biking.
Joseph Giambanco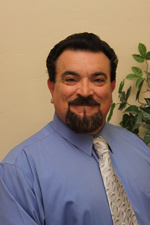 Joe's experience in the Arizona real estate market began in 1981. While pursuing an extensive career in sales, advertising and marketing, he was able to acquire an intimate knowledge of the
real estate opportunities in Arizona.
Joe has been working in Southern Arizona as a developer and builder since 1993 and joined Arizona Investment Alliance Financial Group, Inc. in 1999. He has acquired the necessary instincts and knowledge for successful real estate investment. "Diversifying any retirement portfolio through real estate is not for everybody, but the rewards can be very gratifying."
Joe enjoys the martial arts, coaching his son in Little League Baseball and the incredible environment that Tucson has to offer.
Karla Gutierrez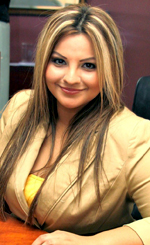 Karla Gutierrez joined Arizona Investment Alliance Financial Group, Inc. in 2010. She is bi-lingual and is responsible for all of the administrative duties, back office processing and client follow-up required for our office. Her keen organizational skills allow the firm
to operate at peak efficiency. In addition, she coordinates scheduling of clients' appointments, interviews and meetings as
well as managing the daily clerical activities for our firm.
Karla moved to Tucson in 1993. She lives with her husband Jesus and their three children. She enjoys music, cooking and spending quality time with her family and friends.